In a recent blog post titled Real-Life Case Studies of Four iPaaS-Based Architectures, Gartner's Mei Selvage shared real-life examples from A10 Networks and DJO Global, two Dell Boomi customers, as examples of cloud-to-cloud and on-premises deployment architectures, respectively.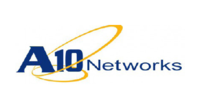 Selvage notes that A10 Networks adopted Dell Boomi to connect Oracle EBS and Salesforce CRM in a cloud-to-cloud architecture. By using Dell Boomi AtomSphere integration platform as a service (iPaaS), Selvage notes that A10 Networks eliminated manual data entry and decreased errors by 90 percent, lowered IT application costs by 10% and reduced staff hours by 40%.
In the DJO Global use case, Selvage explains that MotionMD and DJO Integrator solutions work to integrate a variety of data forms in a streamlined way using Dell Boomi AtomSphere. DJO Integrator allows the company to share patient demographic information from an electronic medical record (EMR) with its paperless product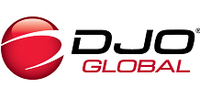 dispensing software, Motion MD. The result is reduced billing lead time and improved "first pass" collection rates, where claims are paid by insurance companies on the first submission, without being rejected.
For the complete discussion, read the complete Gartner blog post.