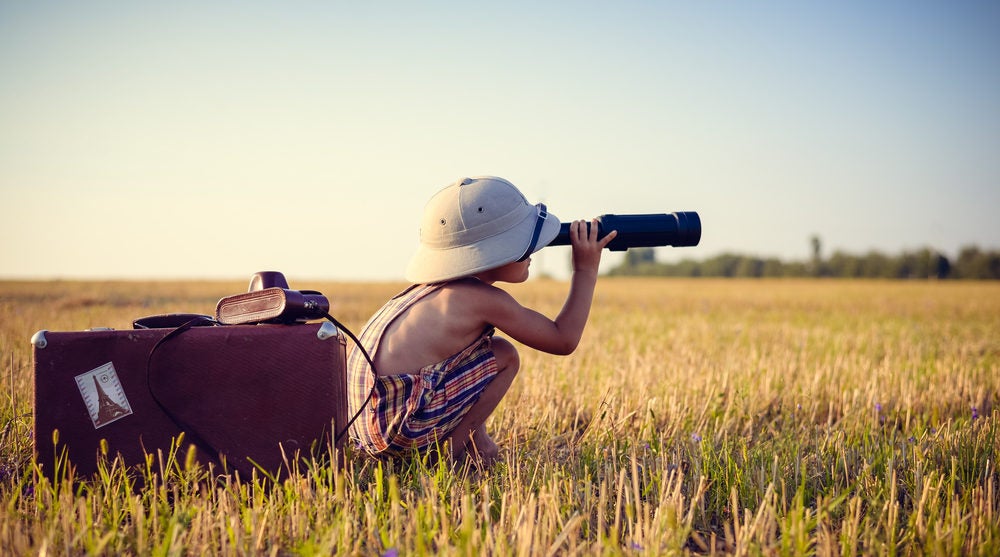 For most people, Boomi is synonymous with application integration — and for good reason. Boomi has been the market leader since releasing the first integration platform as a service (iPaaS) back in 2008. But while core integration is at the heart of what we do, we also do much more.
Core integration — connecting applications together — is not enough to address the increasing demands of today's cloud-era businesses. "Integration" is much more than this, and our focus has been to build a unified platform that supports any requirements you might have for tying together cloud and hybrid IT systems.
With this in mind, we've put together world-class breakout sessions for Boomi World 2018 focused on exploring the broad and expanding scope of enterprise integration needs. We've designed these sessions to help you learn about all the elements of managing cloud and hybrid IT environments. And these session walk through the full scope of the Boomi platform: application and data integration, B2B/EDI management, data quality and governance, API design and management, and workflow automation and application development.
Here are a few of the sessions that will show you how to go beyond core integration, delivering everything you need to build your connected business.
Join us at Boomi World to learn about all the elements of Boomi's unified platform. Sign up today!
Mastering Smart Data Management, Stewardship and Governance
Data custodians and stewards often take a reactive approach to cleaning up master data, and this after-the-fact approach can slow down your operations and workflows. Today, data management programs require proactive decision-making to keep up with the speed of modern digital business.
This session will provide insights into defensive and offensive strategies for mastering data efficiently. And you'll learn how to use Boomi Master Data Hub and Boomi Flow to engage with the business for critical stewardship tasks.
Read the 10 Reasons You'll Be Glad You Went to Boomi World. Sign up today to attend the integration industry's event of the year.
Using APIs to Build a Connected Business in a Hybrid and Multi-Cloud World
Today, application developers need to connect an ever-expanding number of data sources and data consumers, spread across various delivery models. It's time to rethink the practicality of the legacy enterprise service bus (ESB) and the heavy architecture implications that come with it.
Join this session to learn more about how APIs are leading digital transformation across industries and how Boomi can help you thrive in the API economy. We will discuss how Mediate – Boomi's API Management offering – fits with the larger Boomi platform, plus cover the different types of APIs and how can they be used to improve your flow of information insides and outside your organization.
Turbo-Charge Your Integrations Using Boomi Flow
Business users and IT developers looking to deliver enterprise-grade apps with extraordinary speed are leveraging the convergence of low-code development and integration platforms. To meet the challenges of app delivery in the digital economy, modern digital businesses are relying on Boomi Integration and Boomi Flow.
We'll show you how to rapidly build applications and chatbots that are mobile-enabled by default and that can connect to any application, data or service (on-premise or in the cloud) leveraging your existing Boomi integrations. This session is sure to spark ideas for automating, consolidating and innovating across your business, resulting in improved efficiencies and OpEx reductions.
Build and Manage Your Partner Integrations With B2B/EDI Management
Effectively managing your partner ecosystem has a direct impact on your company's bottom line and overall success. In this session, you'll learn best practices for architecting your B2B integration processes, onboarding partners at scale and testing and deploying B2B/EDI processes.
Going Beyond Integration With APIs, Master Data Hub and Workflow Automation
Join us for an inside look at how Boomi's capabilities for data quality and governance, API design and management, B2B/EDI management, workflow automation, and app development provides comprehensive support for building your connected business.
You'll get insights into using Boomi to support API-based interactions with external applications, improve the value of business data, increase business process efficiency and build new applications.
All This and More…
Boomi World 2018 features a jam-packed agenda with dozens of breakout sessions, plus inspiring keynotes, customer success presentations, 1:1 workshops, a solutions expo, networking events and after-hours entertainment.
Whether you're a novice or an expert, there's no better way to learn about the Boomi integration cloud and gain new insights for better managing your cloud and hybrid IT environments. Register today!
About the Author

More Content by Div Manickam