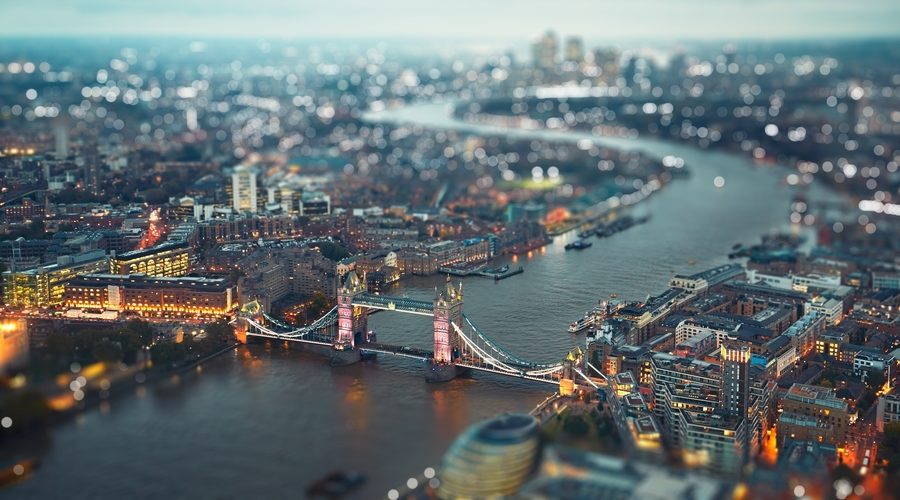 Integration is the key topic for European companies, according to a recent Dell Boomi survey of more than 300 IT executives in the U.K., Germany and the Nordic nations of Sweden, Norway, and Denmark. Across Europe, all kinds of businesses recognize the vital and growing importance of integration for their applications and data.
The survey, conducted for Dell Boomi by the market research firm Vanson Bourne, shows that organizations across Europe believe that integration is a foundational element for building connected businesses.
However, some companies in Europe are struggling to take advantage of new integration technologies and agile development approaches.
But recognizing this, European organizations have made faster, more flexible integration a top priority. They're striving to become more connected to customers, partners and employees. Through better integration, they will run more efficient and profitable businesses.
The key findings from the Dell Boomi survey are presented in a new ebook, "The European Connected Business, by the Numbers."
The ebook presents perspectives on the challenges, opportunities and benefits of becoming a connected business.
This ebook is part of broader global survey that interviews business and IT executives from companies around the world. Learn more about it in this recent blog post.
To learn what European companies think about integration, download our new Boomi ebook, "The European Connected Business, by the Numbers."
90 Percent See Drawbacks from Poor Integration
As highlighted in our infographic about European connected businesses, a majority of respondents (90 percent) have experienced drawbacks that owe to poor integration. This typically involves hand-coding or using legacy on-premise middleware that lacks the scale and agility needed by digital enterprises.
The top-cited impact of poor integration (40 percent of respondents) is lost efficiency that drains time and money. That impact is most pronounced in the U.K (at 45 percent) and is seemingly less of a problem in Germany at 26 percent, and the Nordics at 34 percent.
Poor integration has caused 61 percent of our European respondents to miss out on business opportunities in the past 12 months, they report. That's highest in the U.K. at 65 percent, followed by the Nordics at 56 percent and Germany at 50 percent.
Meanwhile, the survey reveals that European organizations are lagging behind global peers in their integration strategy. Less than half (49 percent) of our European respondents have an integration tool in place, compared to 62 percent of U.S. organizations and 53 percent across our full global pool.
Rapid Growth in iPaaS Deployments
That's changing rapidly, as 93 percent of European respondents with an integration technology in place will have cloud-based integration platform as a service deployed within the next 12 months. That aligns with numerous studies by independent analysts, which have found that iPaaS is by far the fastest-growing sector of the integration market.
Among European organizations using iPaaS, an average of 77 percent believe it has made their organizations smarter, with 83 percent in U.K agreeing. Greater productivity is the number one benefit of becoming a more connected business, cited by 63 percent of European respondents.
Adopting an integration platform such as iPaaS delivers significant cost savings, as organizations eliminate the high up-front and ongoing maintenance costs of on-premise and custom-coded integrations.
For example, Nordic companies report saving $3.5 million since implementing an integration platform, with German and British organizations each reporting savings of $2 million.
Millions of Dollars in New Revenue
And becoming a more connected business translates into greater top-line revenue, as organizations in any industry can better attract and retain customers by delivering superior service and a seamless experience across channels. They can also more quickly expand into new geographic regions and markets, and more rapidly introduce new products and services.
Our European respondents project an average annual revenue gain of 9.2 percent as a result of becoming a more connected business. In our survey pool, that amounts to $810 million at U.K. organizations, $323 million in the Nordics, and $303 million in Germany.
Such benefits are on par with what we're seeing among the more than 8,000 organizations that rely on Boomi to drive the connected business. Our cloud-native, unified platform helps organizations connect everything together — people, processes, applications, data and devices — so the business can engage everywhere, across any channel, device or platform.
To learn what European companies think about integration, download our new Boomi ebook, "The European Connected Business, by the Numbers."
Want to get started on your journey to becoming a connected business? Please contact a Boomi integration expert to learn how you can bring greater speed and agility to your IT operations.
The post Europe's Quest for the Connected Business Ideal appeared first on Dell Boomi.
About the Author

Follow on Twitter Follow on Linkedin Visit Website More Content by Charles Waltner