As a global provider of durable medical equipment (DME), DJO Global provides solutions for musculoskeletal health, vascular health and pain management. For physician practices and hospitals, DJO Global offers a software solution that uses data from EMRs, practice management systems, and billing and revenue management software.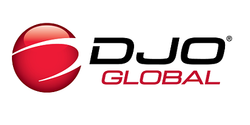 But integrating patient data across systems has historically been a challenge, requiring complex processes, significant manual labor, painstaking repetitive data entry and piles of error-prone paperwork. The company wanted an integration solution to simplify the process for its customers.
DJO Global now offers DJO Integrator, a built-in data integration solution powered by Dell Boomi AtomSphere integration Platform as a Service (iPaaS), which allows healthcare practices to share data seamlessly.
"We needed a product that was capable of securely moving data across all formats while being cost-effective for our customers. The Dell Boomi solution was that product," said Mike Peters, Chief Information Officer, DJO Global.
Among the benefits that DJO Global experienced were:
Reduced costs because of increased efficiency and automated manual processes
Improved patient experience through increased data interoperability, which reduces errors and duplicate data entry
Streamlined workflow, improved billing accuracy and increased efficiency
To learn more about how DJO Global optimizes healthcare practices that improve the patient experience, read the case study.